Setting Up UptimeRobot
In order to monitor your Rebar instance, set up Uptime Robot:
Create an account on UptimeRobot.com.
Create a monitor by clicking on Add New Monitor. Choose HTTP(s) as monitor type. In URL choose a page which accesses the database, for instance http://tasklistninja.com/ToDos: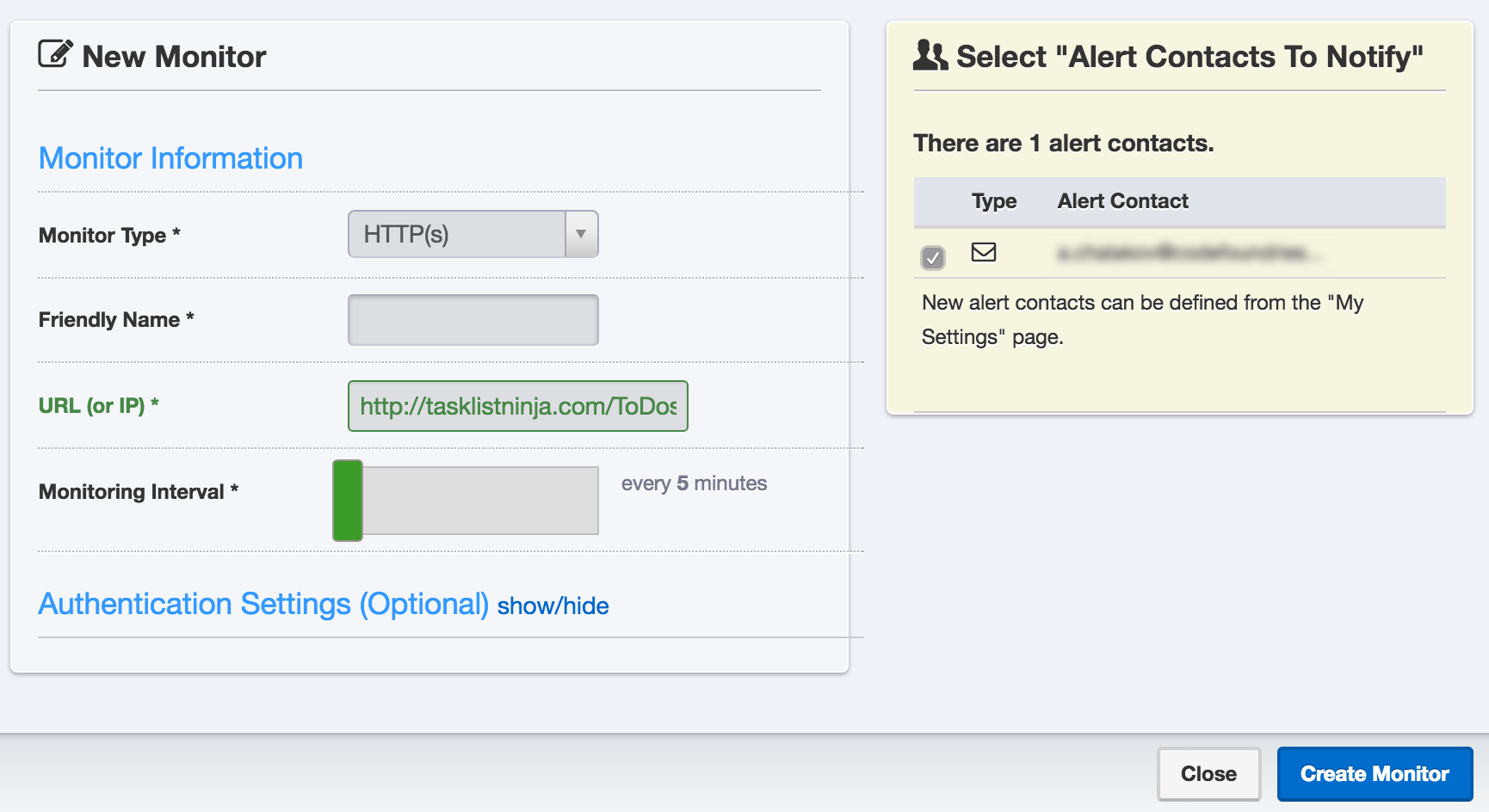 Specify friendly name, monitoring interval and contacts to notify and create the monitor.